Welcome to our Pet Page!
He is your friend, your partner, your defender, your dog.
You are his life, his love, his leader.
He will be yours, faithful and true, to the last beat of his heart.
You owe it to him to be worthy of such devotion.

~ Author Unknown ~

Click on any or all of our "Pet Icons" below, and it will take you to their own individual page, where you will find pictures and a short description of each of them. We hope you will enjoy them as much as we love them!

Recipe for a great puppy!!!!

Take one puppy, gently roll and play until lightly pampered,
then add the following ingredients.....

1 cup patience
1 cup understanding
1 pinch correction
1 cup hard work
2 cups praise
1-1/2 cups fun ... blend well.

Heat with warmth of your heart until
raised or until puppy has doubled in size.

Mix with owner until consistency is
such that owner and puppy are one.

"Monkey"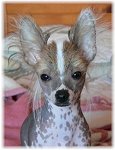 "Bentley"


"Macy"


"Max"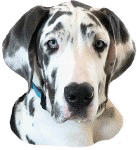 STOP!...Before you go, please visit our Rainbow Bridge.
It is a Memorial page for some of our special pets that have left us for a better, pain free world!
You can get there, by clicking on this fellow...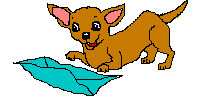 © 1998"MY"Chihuahuas
---
We are firm believers in, and followers of Spay/Neuter of pets!

This page was last updated on 05/04/18.